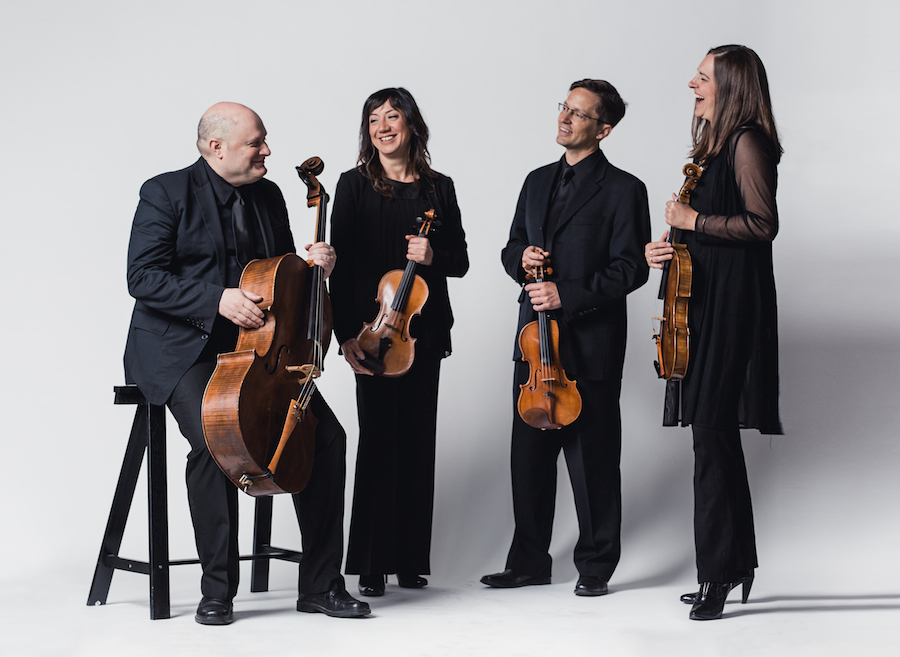 Latest News
Oct 16, 2022
"Tenebrae" by Osvaldo Golijov will replace John Tavener's "The Last Sleep of the Virgin" on the November 18th concert program.
August 20, 2022
Now in their 17th season, the Emily Carr String Quartet returns to Christ Church Cathedral for their latest exciting project bridging great classics with contemporary treasures. The series of six concerts will feature all seven of Felix Mendelssohn's completed quartets and four of his shorter works, the String Quartet in E-flat by Fanny Mendelssohn, as well as pieces by contemporary artists from BC and around the world. Featured contemporary composers include Jennifer Butler (Vancouver), Linda Catlin Smith (Toronto), Osvaldo Golijov, and John Tavener.
May 29, 2022
The Emily Carr String Quartet presents: "Music Inside Out: Mendelssohn." Guest host Sharon Stanis will explore Felix Mendelssohn with a morning of music and insight into one of the miracles of nineteenth-century music, his brillant string octet. Tea, coffee, and sundries will be served followed by discussion, analysis, and a full performance of Mendelssohn's String Octet in E flat major, Op.20 This performance will feature the Emily Carr String Quartet, Simon MacDonald, violin, Jessica Pickersgill, viola and the talented students of the ECSQ's fourth annual Young Artist Mentorship Program, Layla Park, violin and Nicole Teachman, cello.